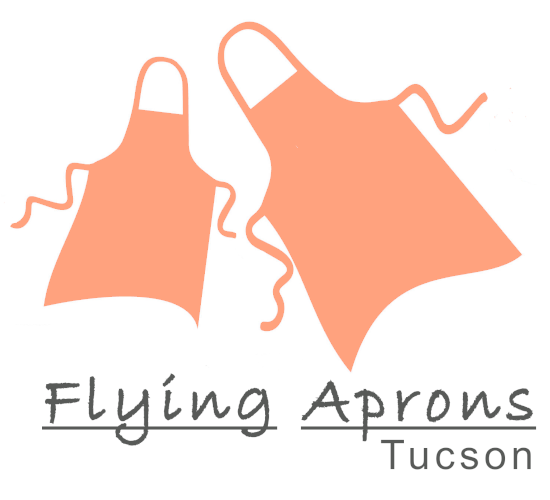 a cooking school for home cooks
Company founders Michele Schulze and Miriam Nickerson combined their business experience and love of cooking to bring Tucson's cultural traditions and vibrant food scene to the home cook. Classes are taught by Tucson and Southern Arizona's favorite culinary professionals – restaurant chefs, personal chefs, and bakers – representing Tucson's creative and delicious best.
If you have an appetite for learning, classes at Flying Aprons Tucson will satisfy that craving. You'll find classes for every skill level, from kitchen basics to more intensive culinary Boot Camps, and a variety of American and international cuisines. And we've developed wonderful classes for kids and teens! We also host special events: birthdays, anniversaries, family reunions, team building, entertaining clients. You choose the level of participation, from chef demonstrations to hands-on experience or a combination.
Book your next class https://flyingapronstucson.com/