Tucson Bridal Party – Private Cooking Class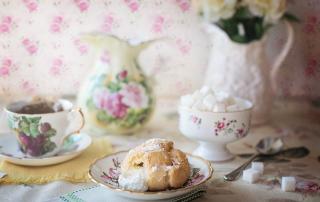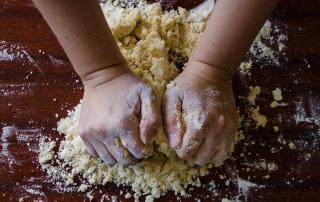 About Our Tucson Bridal Party & Bachelorette Party Classes
Tucson wedding season is here! Plan for your event to be fun and memorable. Book your next Tucson bridal party or bachelorette party at Cook Tucson. Learn unique cooking skills from one of our Cook Tucson chefs. We can design an event to fit your needs.
Our private events and cooking classes are offered as demonstration or hands-on. Either way, your group will learn new techniques, eat delicious food and have a great time with one of our member chefs! Our private parties can be booked for $600 per event for up to 10 people with $40 per additional participant. Prices subject to change with special requests or special meals.
Choose from one of our pre-selected events, guaranteed to make your bride's day.
Creme Brulee French Toast
Learn to make a gourmet breakfast that will be your signature dish! BYO champagne to mix tableside mimosas!
_____________________________________________
Host a Traditional Tea Party
During this hands-on class, you'll learn how to make flaky, traditional scones, whip up your own thick, delicious Devonshire cream and perfect a perfectly tart lemon curd jam. Attendees will sample cucumber sandwiches and other finger foods to complement your party menu and will be given recipe cards & suggested menus for trying it at home.
_____________________________________________
Yes Please! The Secret to Perfect Cupcakes
Discover your hidden baking talent while you learn to make moist cupcakes to die for and get creative decorating and finishing your mini-masterpieces!
_____________________________________________
Crowd-Pleasing Party Appetizers
Enjoy a memorable evening while learning to create delightful appetizers! Treat yourself to a fun and personalized class experience that will make hosting a cocktail party all the more enjoyable. Appetizer options include: Mni Beef Wellingtons, Burgers on a Stick, Mini Quiche, and/or Stuffed Mushrooms.
Book your Tucson bridal party
About the Venue 
Cook Tucson is the secret ingredient to make your Tucson bridal party or bachelorette party unforgettable. Led and instructed by chefs and trained culinary professionals, we host hands-on and demonstration events that are both unique and fun!
Did you know that Cook Tucson is no ordinary event venue? We are home to a variety of food businesses that range from specialty chefs, caterers, food artisans and food trucks. Many of the delicious food items that are sold across the city in farmers markets, local stores and at local events are made right in our kitchen!